This is the BEST business decision I have made for my trucking company! My relationship specialist has been so helpful in my success with getting my invoices paid and keeping me on the road moving. I feel like TAFS is a part of my team, NOT a controlling partner. I recommend TAFS to all Owner/Operators I meet on the road and tell them how I am so satisfied with the way they help me run my business. No worries about unpaid invoices and collecting money. They take care of me so I can worry about driving!
I started with TAFS several years ago and it has been a good fit for my company. They have been more than a factoring company to me. Michaela has been great to work with and has definitely worked with me through some problems that other factoring [companies] would have looked the other way. Manish has definitely helped my company out on how TAFS can help our company expand, they are more than a factoring company and the best fit for us.
TAFS is a good factoring company, easy to talk to and easy to work with. We have a really good working relationship with them. Ever since we started working with them 7 years ago, we have had nothing but excellent customer service. Our representative goes out of his way to really understand our business and help us whenever we have questions about different things.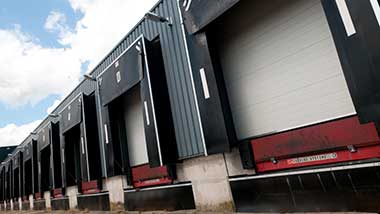 Trying to figure out if you want to use a freight broker or a dispatcher to help find your loads? They have similarities but there are also some significant differences. 
When comparing factoring companies, make sure to compare rates AND fees. Fees add up quickly and soon you could be paying a lot more than you intended. Learn what questions to ask before signing with a freight factoring company. 
There are several ELD myths floating around the trucking industry. Believing them can hurt your business. Get the whole truth about ELDs. 
Easy Process To Get Started